A classical rendition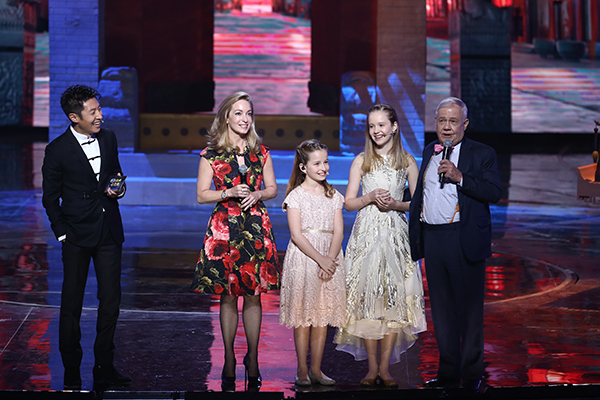 A new season of the hit CCTV talent series, Everlasting Classics, is under way, helping to promote the beauty of ancient Chinese literature, Wang Kaihao reports.
Happy and Bee, the two daughters of American financial investor Jim Rogers, have become stars in China. The video clips in which they speak perfect Mandarin went viral in 2018 across China's social media platforms.
They're so good that perhaps even native speakers of Chinese would find it hard to tell that the voices are from two foreign girls.
Now, Happy, 15, and Bee, 11, find themselves in the spotlight once again, this time as part of the second season of China Central Television's variety show, Everlasting Classics. On the show, they chant a chapter from Shenglyu Qimeng (An Introduction to Rhythms), a classic textbook from the Qing Dynasty (1644-1911) which teaches children the rules of rhythm in traditional Chinese poems.