Wood for the tea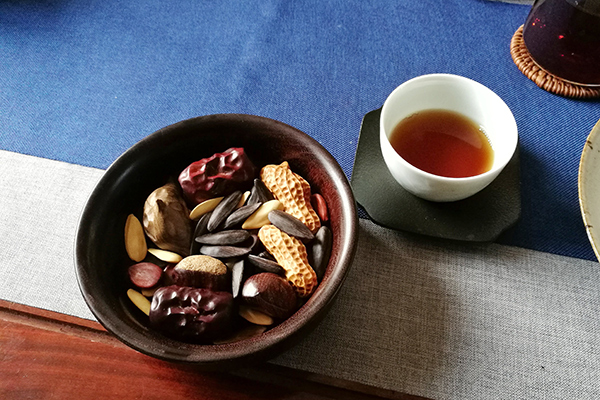 The art of illusion is alive and well in the work of one Yangzhou artisan, who creates seemingly tasty souvenirs to celebrate the local zaocha culture, Cheng Yuezhu reports. Yangzhou is a city in Jiangsu province renowned for its long history, picturesque scenery, laid-back lifestyle and zaocha culture. Literally translated as "morning tea", zaocha offers locals the prospect of a pleasant morning spent sipping aromatic tea and sampling tasty delicacies.
However, tourists find it tricky to take these fine, fluffy steamed bites hundreds of kilometers away as gifts for friends and family. This has led one Yangzhou craftsman to come up with a novel solution to address this minor disappointment.
The breakfast snacks Zhou Wei creates are crystalline in texture and exquisite in form with the aroma of freshly cut wood. But these delicacies are in fact statuettes carved into souvenirs unique to the Yangzhou region.
Inside each bamboo steamer are four morning favorites-a baozi (stuffed bun), a zhengjiao (steamed dumpling), a shaomai (steamed dumpling with glutinous-rice filling) and the iconic Yangzhou nibble, qianceng yougao (multilayered steamed cake).