How bullet train boxed meals are made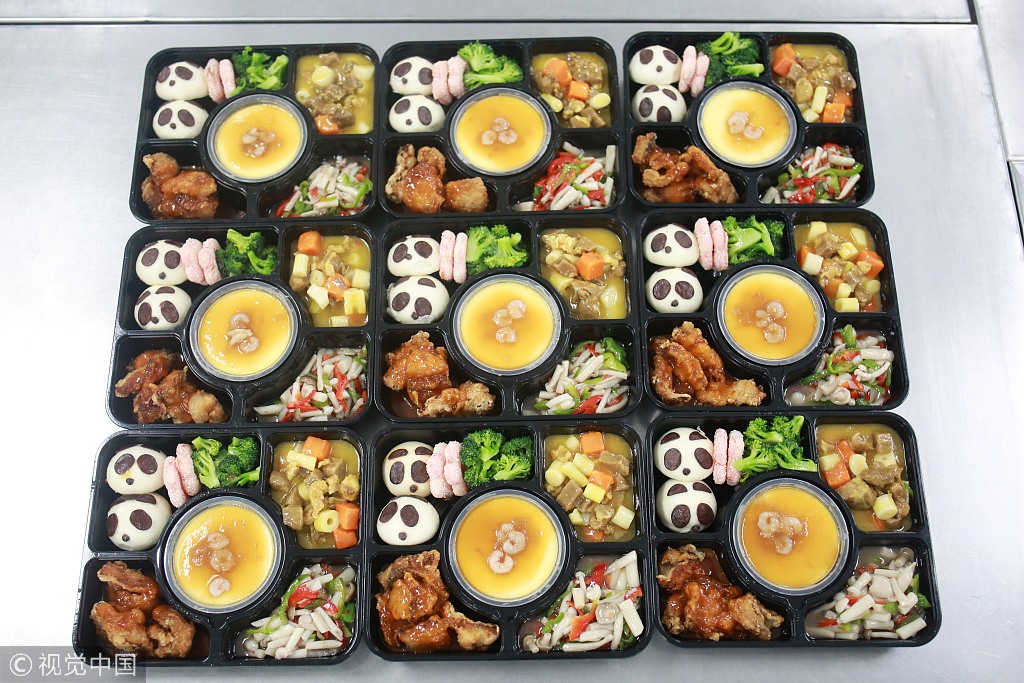 How are boxed meals for bullet trains produced? Here, at a catering center for China Railway Chengdu Group Co Ltd, we can see the whole process from start to finish.
With a complete food safety management system, the center can produce more than 10,000 boxed meals each day on average during peak periods. Each section is strictly controlled to ensure food safety, from raw materials acceptance and food processing to storage management.